At the 2020 international wine exhibition led by U.S. Wine Spectator, Viña Don Melchor presented the Puente Alto D.O.'s iconic Cabernet Sauvignon.
The winery participated in the 2023 edition of the New York Wine Experience, an annual global wine fair organized by the specialized media Wine Spectator. The primary objective of this event is to provide attendees with a vast range of wines from the world's best winemakers. The immersive experience occurred between October 19 and 21 at the Marriott Marquis Hotel in New York, USA. It was the 42nd edition of this event.
A special occasion showcased over 200 wines, all rated 90+ by Wine Spectator magazine. Among them, the Don Melchor 2020 was presented as a jewel, offering an excellent opportunity to introduce this iconic Cabernet Sauvignon to a select international audience. The event highlighted the Puente Alto Appellation of Origin as a producer of wines with global stature.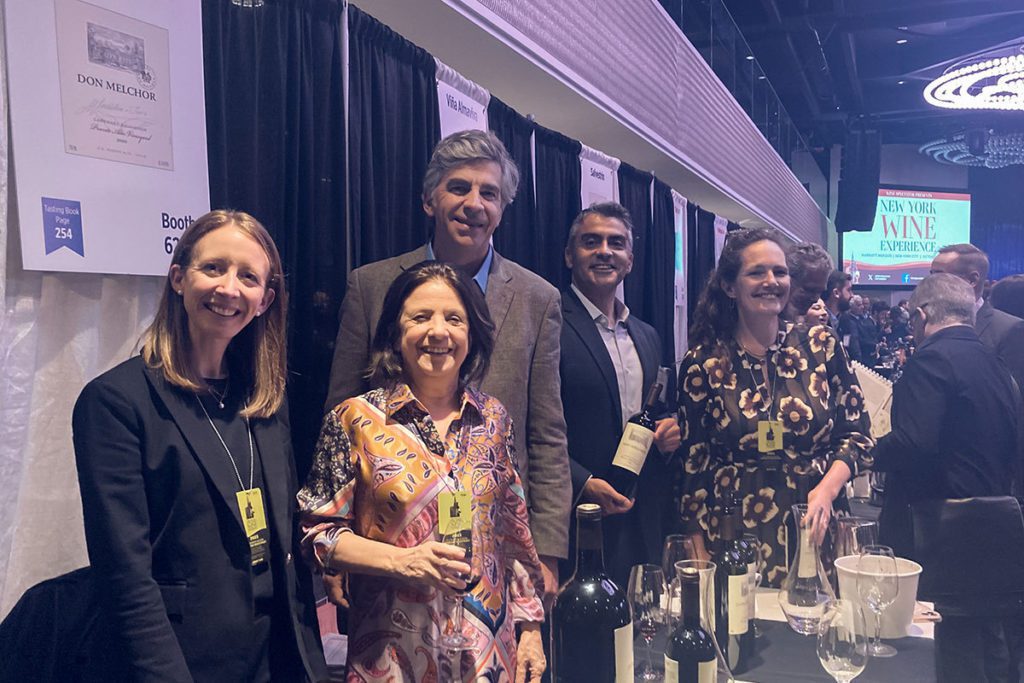 Viña Concha y Toro was represented by Isabel Guilisasti, Vice President of Fine Wines and Corporate Image; Enrique Tirado, CEO and Technical Director of Viña Don Melchor; Carly Baker, Senior Brand Manager of the Origins Collection; Italo Jofré, Deputy Trade Marketing Manager of Corporate Export Management USA; and Marybeth Bentwood, Senior Director of Public Relations, and Communications of Bonterra Organic Estates.
Proceeds from the New York Wine Experience support the Wine Spectator Scholarship Foundation, which provides grants and scholarships for various culinary and wine-related programs.